1112 Celebrity Circle Myrtle Beach, SC 29577
843-808-9619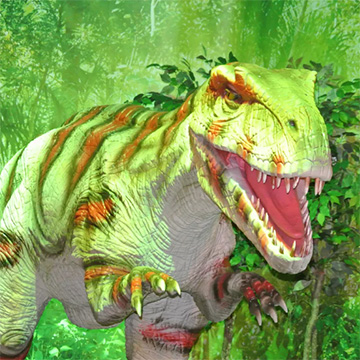 Details
Dinosaur lovers will feel right at home among the 20+ animatronic dinos at Dino Park in Myrtle Beach. Move through the 100,000-ball Dino Explore pit, dig up a prehistoric fossil, or ride the ginormous Tyrannosaurus Tex! Kids can burn off some energy at the dino-themed playground area.
Take a step back to prehistoric times the next time you visit the beautiful coastal city of Myrtle Beach, SC. This fun interactive attraction puts visitors up-close to awesome animatronic dinosaurs.
Located at Broadway at the Beach, Dino Park whisks visitors away to the Jurassic period for a fun-filled adventure. The dinos are life-sized and detailed lending magic to the experience for young and old alike.